Ransomware Attack on Arkansas Facility Impacts 128K Patient Records
Oct 05, 2017.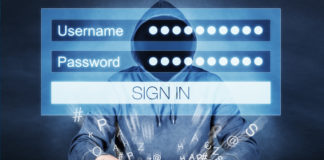 October 05, 2017. Arkansas Oral & Facial Surgery Center stated on its website that it suffered a ransomware attack on its servers and systems on July 26, 2017.
The medical center stated that extortion was the cause of the attack, Stealing patients information was not the aim of this attack. A modest amount of patient information was impacted. Specifically, image files, like as x-rays, documents, attachments, radiographs were locked and encrypted.
The OCR system report estimates that about 128,000 individual records were damaged.
Some of the encrypted files include demographic data like patient names, dates of birth, addresses, and Social Security numbers. Clinical data like treatment plans, diagnoses, as well as other info related to health insurance were also impacted.
"While our analysis and investigation still carries on, there are no evidence that patient data was copied from the servers," the statement added. "However, the ransomware has corrupted many image files and documents. According to our current examination, the ransomware encrypted digital info related to patients visits within around three weeks before the breach."
The medical center reported it has integrated a new record keeping program. It will be providing patients 12 months of identity management and repair services as well as 12-month os credit checking services.
Arkansas Oral & Facial Surgery Center state that patients need to exercise extreme caution with regards to unsolicited calls, chats, emails." "Please be advised that center will never contact anybody requesting personal info.
Ransomware attacks on medical facilities is a very common fact these days. Cybercriminals understand that these organizations deal with people lives. In medical industry minutes or even seconds of computer systems failure may cause the death of the patients. In time-constrained situations, medical facilities will do whatever possible to save lives even if it depends on paying a huge amount of money to cyber criminals.